Location. Location. Location.
Fret not, this is not some realtor elevator pitch!
Choosing a strategic physical location of your business is crucial to its profitability: its accessibility, location convenience, and proximity to public transit are all essential factors to help sustain long-term growth.
What if all your customers are online and looking up the location or phone number of your company as we speak? Is it listed where your online users are actively searching?
This is where local SEO comes into play.
Often overlooked and overshadowed by broader optimization strategies, local SEO is not limited to retail and brick-and-mortar businesses. Any company or startup, irrespective of a physical address, should consider local SEO to propel its local success.
In this article, I will share with you actionable tips and tactics—leveraging free tools to ensure your startup is optimized for maximum visibility in local searches.
Let's talk shop!
Optimize for Near Me searches
A wise digital marketer once said, "Be where your customers are!"
162 million searches, at the time of writing, have been conducted worldwide that included the key phrase "near me," per Google Trends.
These "near me" searches encompass various location-based key phrases, covering categories such as bakeries, local restaurants, gas stations, hotels, and grocery stores.
Location-based searches have grown exponentially over the past few years, as users are seeking convenient businesses to fulfill their need for an immediate purchase.
Being there for customers in their hour of need—at the moment when they desire a product or service the most—is very critical, and can have a profoundly positive effect on your customers.
Your business's ease of discoverability online—whether through Google local pack or online directories—help your customers associate your service with reliability and promptness, enhancing the overall customer experience.
Google Business Profile
Formerly known as, Google My Business, Google Business Profile is a pivotal tool for your local SEO strategy, allowing you to maximize visibility in local searches, boost credibility with customer reviews, and control your business information.
Think of it as your storefront—it enables business owners to showcase their business hours, publish business updates, and list products and services.
The best part? It's a free-to-use tool, available for all business owners or service providers, regardless of whether they have a physical storefront.
Google Business profile address verification
Claim your Google Business Profile or add your business address and contact information of your business.
More often than not, a former employee, an old friend, or a good deed-doer may have volunteered to create a listing of your business on your behalf.
The good news is you can claim ownership of your business profile.
Whether you have a floating, unclaimed Google business profile, or are setting it up from scratch, ensure you fill out the complete business name, address, and phone number (NAP) as accurately as possible.
Avoid frequent edits or changes to your contact information, as Google prefers consistency and stability.
Google My Business, back in the day, used to send out postcards in the mail to businesses in their respective locales in order to verify the business's address.
Most businesses could also verify ownership via phone, or SMS.
Fast forward to our post-covid era, Google now conducts the business address verification process via video call, in which the business owner can prove ownership of the business.
It's best to conduct the video call on the business owner's premises to be able to show the Google Business Profile representative that you are operating a legitimate business and to demonstrate the company's logo.

You can book an appointment with a Google Business Profile advisory for step-by-step guidance on how to set up and verify your Business listing.
Best Practices for Google Business Profile Optimization
Maintain consistency in your business name, address, and phone number (NAP) across all local directories.
Update your business work hours and set your holiday hours for any special events or seasonal public holidays.
Share high-quality imagery of your office (interior and exterior space), the company's logo, and/or any signage of your business.
Post photos of your employees or personnel in action to exhibit the human side of your business.
Utilize Google Business Profile posts and share updates of your events, product launches, announcements, and product offers.
Choose the most accurate and precise category to describe your business.
It bears repeating that frequent requests to address changes or locations will result in business listing being suspended and may require repeating the same verification process.
If you have relocated, update your address with caution.
Upon requesting address changes, should the inevitable happen, and your Google Business Profile gets suspended, reach out to the Google Business Profile support team to appeal the suspension. Appeals are usually resolved within 15 days depending on each individual case of profile suspension.
Optimize for voice searches
Around 20% of Google App searches are voice-based, and 40% of these voice mobile searches are location-specific, as revealed by Think with Google.
Humans are always seeking convenience, and voice search is one the easiest and most convenient channels to get direct answers to any burning question.
Related Read: Ok, Google: How to Get my MENA Startup Ready for Voice Search?
Focusing on localizing your keywords should be a priority to capitalize on this growing trend of voice search. Incorporate geographic modifiers in your core branded keywords, such as "Dubai Apple Store," within your on-page and off-page content.
This increases the chances of your business's address appearing in Google's local pack or even being featured in the coveted Google answer box (position zero).
Website Contact Us page
Most businesses erroneously overlook the importance of a Contact Us page.
This page is intended to provide users—and Google—information about the business's whereabouts, business phone numbers, email addresses, and a Google Map. Other businesses go the extra mile by having the business's address prominently placed in the website's footer.
Allowing search engines, and Google quality raters, to easily find your business's location, phone number, and email address will have a significant impact on your website's EEAT (Experience, Expertise, Authoritativeness, and Trust), a core Google metric.
Local directories and citations
Online directories vary by location, industry, and category. Getting listed on online directories can be useful for your business's visibility within the local community.
Pro tip: Ensure NAP consistency across all local directories—matching up address details on your website, as citations and up-to-date NAP on your Google Business Profile listing can boost your local rankings.
Location-specific landing pages
Another opportunity missed by business owners is a website location-specific landing page. If you are operating a multiple-location business, it would be remiss not to present your services, and their respective location, on an individual landing page within your website sitemap.
Location-focused landing pages can help improve search visibility, and address the location queries.
Mobile Optimization
It's no secret that more users are turning to their mobile devices to browse and shop online. That's why you need to put your best foot forward and make a good first impression with your mobile browsing experience.
With mobile-first indexing, you can't afford to lose traffic from mobile users. And since 60 percent of mobile search queries have local intent, a positive mobile page experience is paramount for your local SEO.
Improving Core Web Vitals, hosting, site structure, and image optimization will go a long way in providing a frictionless local search experience.
Related Read: Mobile SEO for MENA
Schema markup
Implementing properly formatted structured data markup and relevant schema allows search engines to comprehend your landing page and display important business information on search, including your address, phone number, opening hours, and customer reviews.
A rich result can spiffy up the appearance of your website in search engine results, leading to a higher Click-Through-Rate (CTR).
Schema.org brings a wide range of business categories from which you can choose what best represents the nature of your business.
Selecting the most relevant schema category will help Google understand more about your business, product, or service locations to be able to return the most relevant results to local search queries.
You need to provide Schema.org with the following information pieces to properly apply the structured data markup to your website:
URL: The set of parameters that constructs your URL structure associated with your landing page
Name: Official Name of your Business
Logo: A link to your brand business logo
OpeningHours: Weekly opening and close hours of the business
Image: It's advisable to use a storefront image
Address: The exact address of the business listed on the landing page
Telephone: The business number of the business visible on the website
Geo: The geo-coordinates associated with your single or multiple business locations.
AreaServed: It is recommended to include a zip code of the areas being served if your business is operating in multiple locales.
MainContentOfPage: Identify the main body content of your page.
If you are grasping at straws for a category that best represents your business domain, stick with the standard LocalBusiness category.
Google offers two free tools to validate structured data on your website: the Schema Markup Validator and the Rich Results Test.
In Closing
Whether you're a local mom-and-pop bakery shop, or a large-scale enterprise operating in multiple markets, establishing your regional online footprint is no longer an option.
Embracing local SEO strategies allows startups to be where their customers are, by optimizing for "near me" searches and voice-based queries.
Leveraging tools like Google Business Profile, local directories, and location-specific landing pages, businesses can enhance their visibility and credibility within their local communities.
By implementing these actionable tips and tactics, startups can position themselves at the forefront of local SERPs, fostering long-term growth and success in a highly competitive digital landscape.
More Resources:
Scaling SEO for Middle East Startups
Simplifying SEO for MENA Market
App Store Optimization for Middle East Marketplace 101
Summary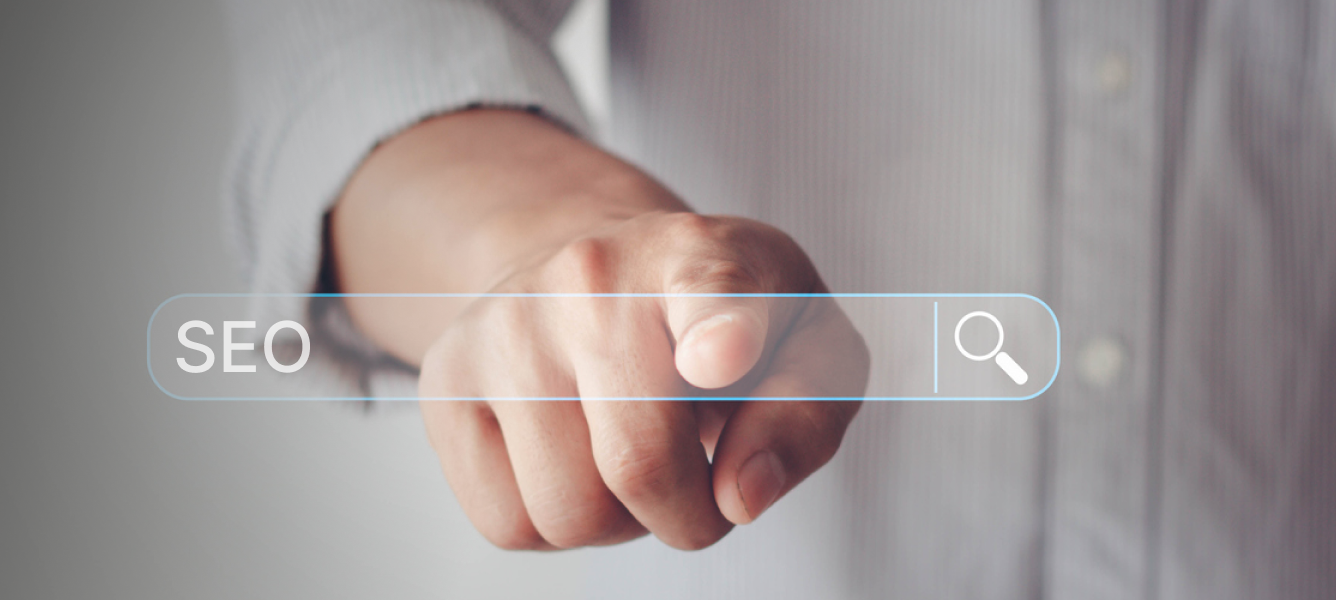 Article Name
Level Up Local SEO for your Startup
Description
Looking for ways to level up your local SEO? This article serves as a comprehensive guide, helping you devise a robust local SEO strategy to place your startup at the forefront of your users' local SERPs (Search Engine Results Page).
Author
Publisher Name
Publisher Logo