Congratulations on building your new mobile application!
It sure is the perfect embodiment of today's most trending app. But does your newborn mobile application stack up against the hundreds of apps vying for your audience's attention every day?
Blink, and you might miss another app launch in the marketplace.
Over two million apps were available for download on the Google Play Store, in 2019 alone, and 1.83 million apps were launched in the Apple App Store, according to Statista.
So the question is, how does your app stand out from the millions of others in the app stores?

One word: discoverability.

Optimizing your app for discoverability on mobile search—as well as app stores—is an excellent strategy to increase app installs and boost revenue.
That's where App Store Optimization (ASO) comes into play.

In this article, we will let you in on a few secrets to help you grow your app, improve your app's ranking, and boost app installs. With these simple, lesser-known tips and tools, your mobile app can climb to the top of App Store rankings in no time—and without breaking a sweat!
What is ASO?
SEO is one thing, ASO for MENA is a whole other beast! ASO is the equivalent of SEO—but for apps. The same benefit of what SEO delivers to websites organically, ASO achieves the same purpose for mobile applications.

Related Read: Simplifying SEO for MENA
What can ASO achieve?
App store optimization can help increase your app's visibility in App Stores, like Google Play or iTunes Stores, thus boosts app downloads and traffic, which can further enhance the app's search ranking. Increasing installs—and the app retention rate—is the ultimate goal of any app-building business.
Arabic App Store Optimization
Arabic is the Middle East's official language—almost! With the exception of a few countries, such as Israel, Iran, and Turkey, Arabic is the primary living language of the modern-day Middle East.

Although English is widely understood by many users in the Middle East, translating your application's content to Arabic can help build a local feel to the app and strike a resonance with your audience.
The first step to ASO is to conduct in-depth Arabic keyword research and identify the highest-volume key-phrases. Afterwhich, you should start localizing your content using these keywords to create a culturally personalized user experience to meet the expectations of the local target market.

Keyword tool.io is a goldmine for app store keyword research. The tool can help you generate hundreds of relevant, high-traffic key terms, and allow your app to be easily discovered by users on the Google Play Store.

The tool enables you to select the App Store country, including all Arabic-speaking countries and their respective dialect.
App content optimization
Title. Not only should the title include the app's brand name, but it should also contain a keyword with the highest search volume. The choice of keyword here is essential to the app's ranking and visibility.

Subtitle. It's the line right beneath the App Name—designed to summarize the purpose of the app. It allows a maximum of 30 characters.

Keywords. This is where you can compile a list of relevant keywords. The limit is up to 100 characters. It would be best if you separate the keywords with a comma, with no space in between.

Visuals. Here's your chance to woo the user with high-resolution visuals and give them a sneak peek of the app's content. Make sure to incorporate stunning screenshots and brand visuals to strike a rapport with the user upfront. Optimizing the app's visual content while targeting the Middle East marketplace, you must be mindful of the audience's cultural beliefs and lifestyle to avoid affronting the end user.
Smart banner
App-building is a dog-eat-dog industry. Leveraging all the tools available at your disposal can help your app get ahead of the curve.
One such tool is the mobile smart banner. It's a free, mobile-friendly, app-powered marketing banner that sends the stream of users from mobile web to a native app experience.
The smart banner is usually displayed at the top of the screen when a user navigates to the website via a smartphone. It occupies a fraction of a screen on a mobile device and intends to prompt users to click open the native app if they have it already installed, or they have to install it.

Smart app banners only appear on a Safari browser on iOS6+ mobile devices. It provides a great avenue to convert more of the website visitors into app users or propel visitors to continue to use the app.

Simply adding a smart app banner can boost app installs and usage.

Because of the Android ecosystem's complex nature, no standard method for an Android banner has been released. As such, Android developers have had to either develop their own or leverage a pre-existing solution.
App indexing with Firebase
Firebase App Indexing refers to the process of getting your app crawled by Googlebots and indexed into Google Search. Standing out in such a competitive landscape can be tough for many mobile application builders.
Getting your application visible in the Middle East's app store marketplace is a surefire way to maximize discoverability and app installs. Indexing your application through Google Search almighty for Google Play Store can combine web search with app search.

With app indexing, your site content can direct visitors to your on-page app, making for a personalized experience for the end-user.
Benefits of app indexing with Firebase
Boosts app visibility. If the app has been indexed, it can appear on the first page of search results. If not indexed, the app might have a hard time getting displayed on mobile search.

Increases Click Through Rate (CTR). When a user has your app downloaded on their phone and queries a search term relevant to your app on Google mobile search, Google can suggest the app in its top results—just like it would to any other indexed website.
App Indexing, in simpler terms, allows users to find your app in search results. This feature displays a preview of the app, along with an "install" button, which enables users to download the app from Apple App Store or Google Play Store if the app wasn't already installed before the search was done.

Promotes app usage and retention. When a user—who has the app already installed on their mobile device—runs a search related to your app, they are reminded to open the app and use it. This action further reinforces the app's brand retention and recognition.
Optimizing for IOS vs. optimizing for Google Play
The Middle East is a battleground of the Android and IOS app war. 73.55 percent of UAE-based users reported using Andriod devices; as opposed to 27.24 percent of users who own iOS-based smartphones, according to Albawaba.

Android users cite the sheer variety of applications offered in the Google Play Store App to their affinity to Android phones. Android-based smartphones support more than 100 languages—that's one step ahead of the Apple Store, where only 34 languages are available.

Optimizing your app for iOS App Store and Google Play Store both have common variables. Focusing your marketing efforts on keyword targeting, app-indexing, and visual branding will pay dividends for your app growth in Google Play Store App and Apple App Store.
Apps to watch for in the Middle East marketplace
Food vibes only!
It's easy to describe the Middle East as a food-loving region—and it's safe to say that eating, ordering takeout, or simply dining-out is an all-time favorite pastime among many Middle Easterners. This has translated into a surge of food apps that cropped up to satiate the needs of a foodie population.

Ordering food online—be it via a smartphone or a desktop computer—has become a daily ritual for many users in the GCC and Egypt.

The longer working hours and busy lifestyles, paired with a rise in smartphone usage, have opened the door for many food-tech startups to fulfill a young—and hungry—population. And users are spoiled for choice when it comes to food-ordering applications.
Yumzy
Yumzy is an application created with culinary chefs in mind. The application allows professional chefs to receive tips for their culinary masterpieces. Yumzy also empowers culinary artists and food connoisseurs to share and monetize their recipes via a dedicated mobile platform.
Taking the Middle East by storm, Talabat is an online food-ordering application, originated in Kuwait, and operates in Saudi Arabia, Bahrain, the UAE, Oman, Qatar, Jordan—and recently in Egypt. It's by far the largest online food-ordering company in the Middle East.
That's a wrap
Being the new kid on the block is never easy. Armed with these app store optimization tips, rest assured your app will land on your users' mobile home screen. With app-indexing, your users will be repeatedly reminded to use the app so you won't have to face the dreaded app jiggle!
Opinions expressed in this article are those of the authors and do not necessarily reflect the official policy of Modus Capital.
More Resources
Ok, Google: How to Get my MENA Startup Ready for Voice Search?
Leveraging Growth Methods Unique to the MENA Region
Summary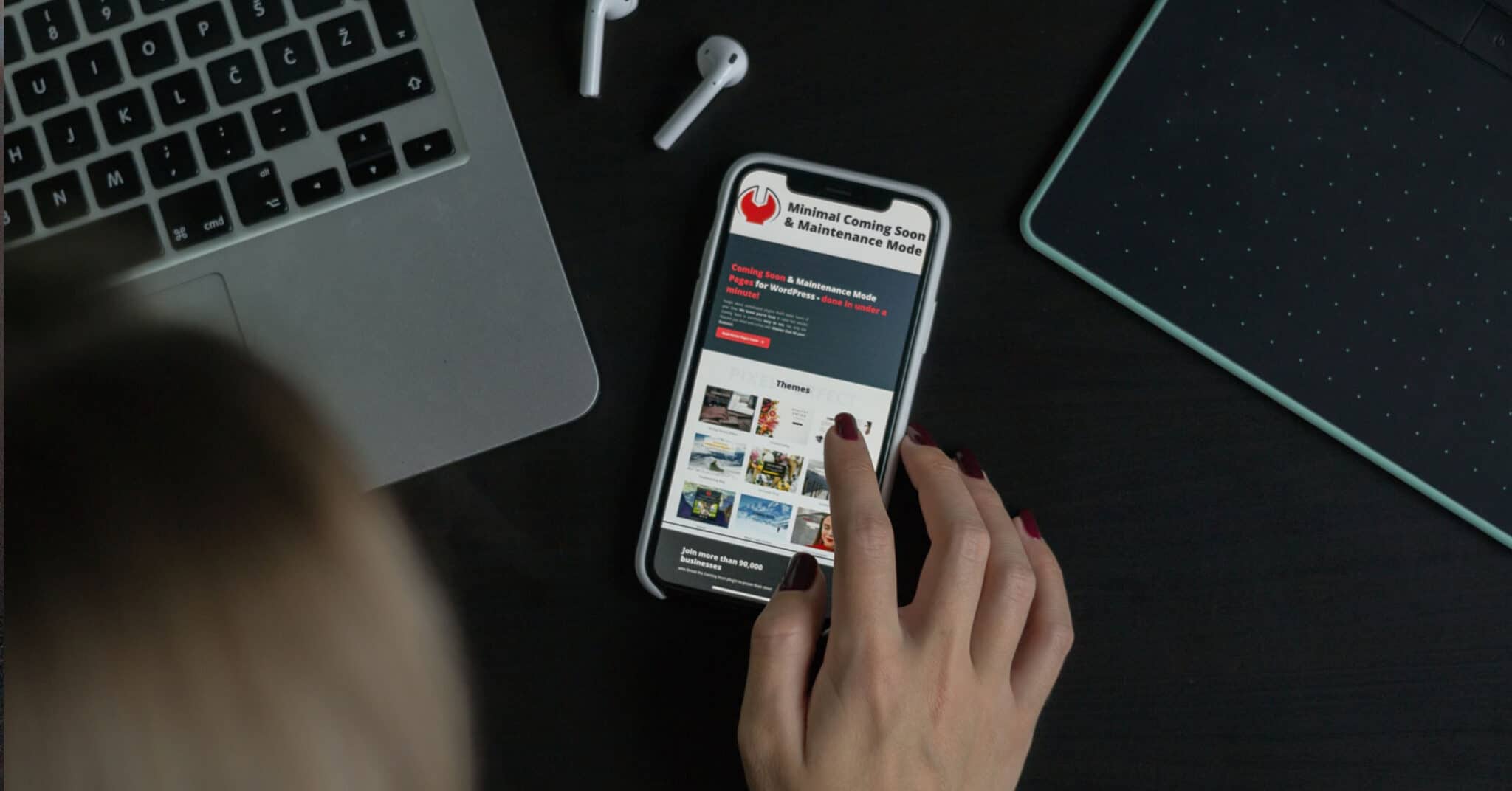 Article Name
App Store Optimization for Middle East Marketplace 101
Description
Discover how to improve your app's ranking, and boost app installs. With these simple, lesser-known tips and tools, your mobile app can climb to the top of App Store rankings in no time!
Author
Publisher Name
Publisher Logo