Introducing a product or service to a new market is always a challenge—and developing a successful international SEO strategy for the Middle East is no exception. 
The Middle East & North Africa (MENA) can be a hard nut to crack for foreign entrepreneurs looking to expand their online foothold globally. The region is often viewed through a lens of stereotypes—and there can be a tendency to paint the entire region with the same brush. 
This overgeneralization may overlook the region's cultural diversity, rapid economic growth, and local language variation. Upon building an SEO campaign for the MENA region, should companies consider the cultural diversity of the region, or is it a standard, one-size-fits-all global strategy?   
In this article, we explore the diverse SEO landscape of the MENA region, its cultural intricacies, and how to custom-create SEO strategies—unique for each country.  The following tips will help you navigate uncharted territory like MENA and boost your organic search reach within its local markets. 
Localize for the user, not for language  
Arabic is the official language of the majority of the MENA region. But make no mistake, there are several local variations of Arabic—dialectal groups of colloquial Arabic—spoken throughout countries within the region. There are three primary forms of Arabic: Modern Standard Arabic, Formal Arabic/Classical Arabic, and Colloquial Arabic. 
Modern Standard Arabic is taught in schools, universities, and educational institutions across the MENA Arabic-speaking countries.  It's also used as a form of formal communication in workplaces, governments, and the media. 
Arabic native speakers grew up speaking the dialect of their region, albeit Modern Standard Arabic being the official language of their country.  It's safe to say that every Arabic-speaking country has its own form of colloquial Arabic that is drastically different from Modern Standard Arabic.  
That said, a single dialect of colloquial Arabic may be similar to another dialect spoken within the same region. The Gulf Cooperation Council (GCC) dialect, for example, is widely understood by people of Saudi Arabia, UAE, Bahrain, Qatar, Oman, and Kuwait. That's not to say that all the GCC countries speak the same dialect.  
There is more. English is the lingua franca of the Middle East—used as the language of business across many sectors in the UAE, Egypt, Qatar, and Bahrain. 
Why does that matter as far as SEO is concerned? 
The user's language, demographics, and psychographics are all important metrics to the success of any SEO strategy. 
Arabic SEO & content localization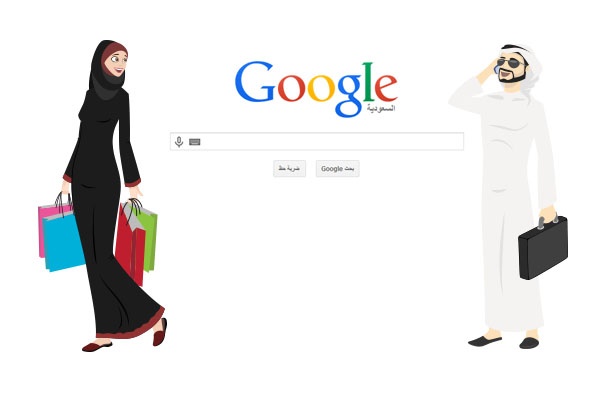 Image source 
Translating your original website content to different dialects of Arabic is no easy feat. 
Many companies make the mistake of targeting MENA's Arabic-speaking countries with one website in Modern Standard Arabic, ignoring the cultural considerations, language variation, and user intent.  This is where content localization and transcreation come in. Website content localization isn't the typical standard practice of translation. 
Localization is the process of adapting your messaging to local markets while taking into account the culture, tradition, online search habits, and user intent. 
The SEO strategies that may work for the Egyptian market, may not be a guaranteed success for the UAE market! As a best practice for international SEO, a translator must be mindful of the cultural differences of each target country. 
This means the translator should preferably be a native of the target country, as they are intrinsically familiar with the local slang terms, idiomatic expression, and cultural references that make the content stand out and appeal to the intended audience. 
The content localization process transcends translating words. Companies that are intent on expanding their operations to the Middle East should realize that localization and transcreation of their content go a long way in building a local presence and creating content that resonates with local users. 
Transcreation takes it one step further. The process of transcreation combines language skills with SEO copywriting skills to reflect the message of the original content, and, at the same time, curates it in a relevant context to which the local user can relate.   
Avoid machine translation
Machine translation of the original source content is not going to cut it in search engines anymore. If Google detects that the largest part of a site contains auto-translated content, this may result in de-indexation of the site, as Google considers machine-translated text as duplicate content. 
Content in Arabic or English? 
Businesses expanding to the Middle East often fall short when deciding on the primary language of their local website.
Only three percent of the current content online—be it a website or mobile application—is available in Arabic, according to the authors Mohammad Ayish, Noha Mellor for Reporting in the MENA Region: Cyber Engagement and Pan-Arab Social Media book. Many users are familiar with the English language, but some still favor web content of services and products offered in Arabic or even in their colloquial Arabic dialect. 
Displaying a language-selector functionality on your website caters to the bi-lingual users of MENA, allowing them to choose the language of the content they feel comfortable reading. 
Pro tip: Skip machine translation and reach out to a local translator who can offer extensive experience in web content localization and is well-versed in international search engine optimization. 
Consider the cultural codes
Cultural correctness is crucial to make a good first impression when launching a product in a new market. This goes beyond words and content localization. The visual aspect of the site's design—including graphics, images, colors, and the overall look and feel of the website—should adhere to the country's customs and cultural codes.    
The Middle East is generally considered a conservative society that is sensitive to religion, history, and culture. Therefore, it is important to take cultural consideration of your target country into account when building the website, not just when creating and localizing content. 
Pro tip: Seek out a local of your target market to perform an in-depth audit of the site before launching to ensure nothing inappropriate is placed, such as offensive references, suggestive imagery, or any content that might be distasteful to local users.  
All these efforts are vital to providing a positive user experience to your new target audience that can help you put your best foot forward. 
User intent and search habits 
Users of MENA are not cut from the same cloth! 
Users' search and buying habits in MENA are tied to a variety of factors that are unique to each country. The high levels of Internet penetration and the rising GDP in Gulf countries have fueled exponential growth in the e-commerce vertical.
By contrast, Egypt has a long way to catch up with its Gulf rivals since e-commerce penetration in the country is still at an early stage.  These varying differences in online search habits between MENA markets are essential to acknowledge when mapping your keywords across your website pages. 
Gulf state countries such as the UAE and Qatar have a well-to-do user base, who are willing to purchase luxury products. The GCC is also home to a large population of young professional expatriates with the financial capabilities to purchase high-end brands. 
Not to mention the status symbol that many locals of the GCC aspire to attain by investing in upscale brands—which makes the GCC one of the fast-growing regions for luxury, beauty, fashion, and electronics. On the flip side, many luxury products and high-end brands that convey status-symbol may not be well received in a market like Egypt.  
This is evident in the glaring distinction of user intents across MENA, with most of the search terms conducted in affluent countries like UAE and Qatar are transactional or commercial; as opposed to informational and navigational search intents performed by users in Egypt. 
Pro tip: As with any international expansion strategy, conducting market research on your target market is one of the early steps you should take before setting up an online presence in a new geographic location. Market research for international SEO will help you learn more about the culture, local language variations of the intended target market, which can be beneficial to website-building and the content creation process.
Market Finder by Google is an excellent tool for discovering global and regional business opportunities, using data-driven insights to help you start on the right foot with your new market.
Website domain strategy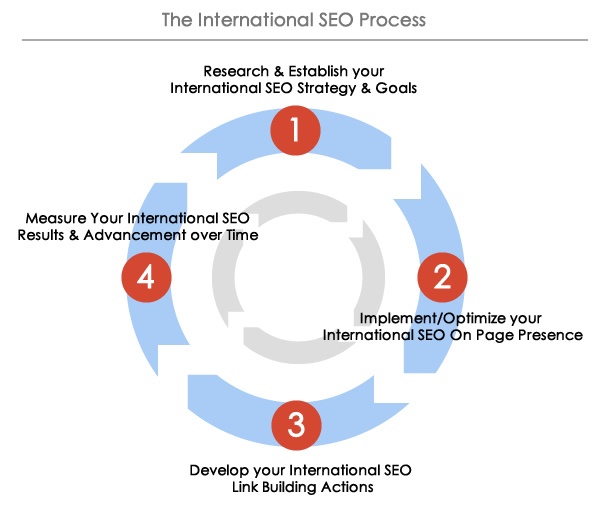 Image source 
Devising a well-thought-out website domain strategy for your regional expansion can help you assert a robust geo-targeting influence and reinforce your domain authority within the local search space.  Let's look at the two common domain strategies for international SEO. 
There are two standard options for international websites: using different country-level domains (ccTLDs- country code top-level domains) or bundling all international website versions under one global domain (gTLD-generic top-level domains).  
Country-level domains (ccTLD)
ccTLD are extensions applied to the domain name (after the final period .ae or com /eg) designed to declare the target country to users and search engines. ccTLD domain can be employed to target users by country only or by country and language. 
Websites can offer multiple language versions targeting the same country using ccTLD with a language code extension. If a website is geared towards Saudi Arabia, for instance, the domain extension for the Arabic version would be "sa/ar" and "sa/en" for the English language version. Country and language code extensions—combined—are used to target regions or countries where the audience speaks multiple languages.    
Here are some examples of ccTLD and language extensions: 
http://www.sample.ae (UAE)
http://www.sample.sa (Saudi Arabia) 
http://www.sample.eg (Egypt) 
http:/www.sample.eg/ar (Egypt-Arabic page) 
Benefits of ccTLD domain website  
Local targeting 
Choosing a country-specific domain extension ensures that your website shows up in your users' local search engines. This is because Google and other search engines return personalized results to users based on their IP address, search history, and search habits, among other factors. If someone in the UAE runs a search for a product or service, a ".ae" website will stand a better chance of appearing at the top of search engine page results than a global domain website (.com) will. As a result, employing a ccTLD domain name will give you an SEO value and a competitive edge for country-based search results. 
Boosts user confidence 
A country-coded domain name can boost user confidence and trust, especially for e-commerce websites. When a local user lands on a domain name that corresponds to their country of residence, they are more likely to feel comfortable making purchases on the site, particularly when they recognize a local postal address rather than an international address. 
Leading by example, Amazon, the US-based technology company, introduced different brand names to segment-target the Middle East marketplace—serving its content in Arabic and English—all while using a ccTLD domain extension for each designated country.  
Hreflang tag 
Hreflang attribute is a snippet of code—typically implemented in the header of the page—designed as a signal to tell Google the language of the content served on a specific page, so search engines can show the website to users searching in that language. 
While GoogleBots are smart enough to detect the language of a page without having an hreflang in place, the tag can help stop different language versions of the website from competing against each other in search.  Hreflang tags may not be necessary when deploying ccTLD domain (targeted by country & language) extension since the country code itself is a geo-targeting signal to Google; however, some webmasters opt to use them to bolster their location signal. 
Pro tip: if it's anything to go by, ccTLD has proven to be a successful SEO method to target local traffic and instill trust in your target audience. Choosing the right domain strategy is a necessary step to maximize your local search reach. 
MENA SEO success story

Amazon has made a big leap in the MENA region by launching the first Arabic-language e-commerce site in the United Arab Emirates. The move comes as a response to the fierce competition Amazon is facing, with the rise of regional e-commerce retailers, such as Jumia and Noon.   
Amazon has rebranded Souq UAE, the e-commerce company it acquired in 2017, according to CNBC. Souq, however, is still available in Egypt and Saudi Arabia. Deciding to keep its brand name for a multicultural market like the UAE reflects the company's deep understanding of the market's demographics and psychographics, as many foreign expatriates recognize and trust Amazon as a brand.   
Amazon's expansion to the Middle East sets an ideal benchmark for international SEO market segmentation–customizing content and messaging to cater to diverse markets of the MENA region. 
SEO for MENA: Seize the opportunity to scale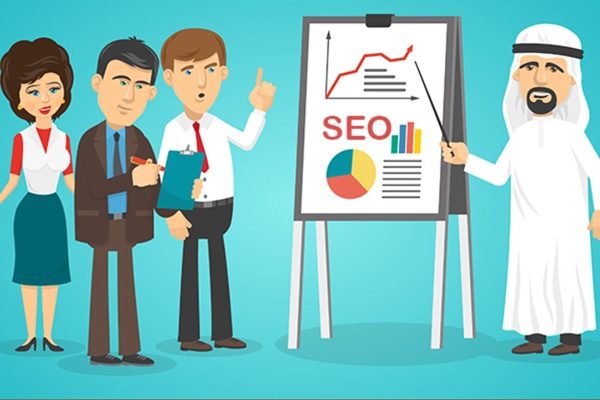 Image source 
It's one thing to launch a new product in your local market, and it's a whole new ballgame when deciding to expand your online presence to a foreign market, like MENA.  SEO marketing for the MENA region—although a challenging endeavor—is also a potentially lucrative opportunity for early businesses to thrive in a fast-growing market. 
This is because search engine optimization is an underutilized tool among regional businesses in MENA, making it a golden opportunity for foreign investors to seize.  Understanding the subtle local language variations (Arabic SEO), adhering to the cultural codes of each country, and applying the international SEO practices will pave the way for regional success. 
Opinions expressed in this article are those of the authors and do not necessarily reflect the official policy of Modus Capital.
Summary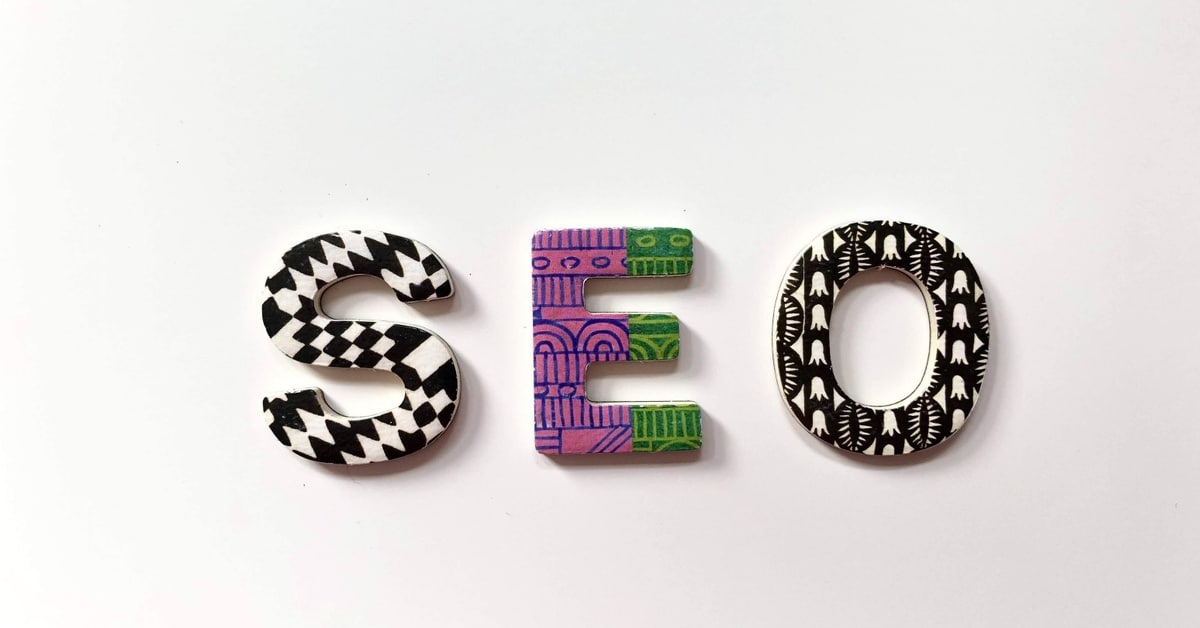 Article Name
Simplifying SEO for MENA Market
Description
In this article, we explore the diverse SEO landscape of the MENA region, its cultural intricacies, and how to custom-create SEO strategies—unique for each country. These tips will help you navigate uncharted territory like MENA and boost your organic search reach within its local markets. 
Author
Publisher Name
Publisher Logo