Some users prefer the Artificial Intelligence (AI) touch than the human touch in this day and age.
No judgment!

After all, AI-powered voice assistants can cater to all our needs—in both consumer and business environments. Today, many users are more comfortable searching online using voice search than typing in their query, either via voice search or a voice assistant.
On-the-go users, working moms—juggling housework with office work—and dads picking out a last-minute birthday gift for their kids are more likely to use voice-enabled search as they seek out swift and accurate return of results.
The use of voice search is growing exponentially in the Middle East, according to Go-Gulf. 50% of all online searches are done via voice search, and 30% of queries are conducted without a screen.
Slowly, but surely, voice search is making its way to the Middle East, and before we know it, it will be the primary marketing channel for search traffic. Nonetheless, it's not too late to embrace voice search and be the first to optimize your content, UX, and design to accommodate this growing search trend.
In this article, we will discuss how your MENA startup can leverage voice search to scale your business, ride the new wave, and be the early adopter of virtual search optimization for the Middle East.
Content optimization for voice search
As with the traditional text search optimization (yes, it's now traditional), start with on-page SEO. Optimizing for voice search is very simple—write natural content. Voice search queries performed on mobile devices are usually more natural and conversational in tone than when done in text search.
And because they are voice-based queries, they tend to be long-tail keywords.
Create easy-to-consume content
Make the content easily scannable: voice search users want to consume content fast and easy. Always on the go, they are people on their mobile devices looking for a nearby restaurant, bar, cafe, or any brick-and-mortar business within their locale.
Using short paragraphs and bold headers to break up the content into small chunks of digestible text can help make the content easily scannable for voice search bots.
Create a FAQ page
Putting yourself in your user persona's shoes is key to understanding how they ask a particular question. The difference between a text-based keyword and a voice-search query is the use of long-tail keyword variations—the 'how to's' and the 'where to's.'
Answer the Public offers a wealth of research data on frequently asked questions queried by users looking for timely content and a quick answer/solution to their problem. Creating a FAQ page on your site will serve as a knowledge base for common questions and queries searched by your target audience while focusing on long-tail keyphrases.
Arabic voice search
Let's talk about the elephant in the room—voice search optimization for Arabic content. Should you create your content geared towards the Egyptian dialect, Emirati, or Moroccan Arabic?
Should the colloquial form of Arabic be presented in a written format, or is it only used in informal speech?
Because Arab countries within the MENA region speak many colloquial variations of the Arabic language, it becomes a challenge for businesses trying to optimize Arabic content for voice search. It comes down to two determining factors here: the target market and your business goals.
If your business targets the Egyptian market, then it's best to maintain a balanced mixture of Modern Standard Arabic and Egyptian Arabic—sprinkled with common keywords used by the Egyptian audience—in your content.
"Voice search has traditionally been in English, and other Latin-based languages," said Najeeb Jarrar, Head of Consumer Marketing MENA at Google.

"Arabic is much more difficult for us to make work through voice recognition. Words have additions to them that can change the meaning of the word, or the word itself. Even the position of the word in the sentence can totally change the meaning. This presents a huge technical challenge."
Google voice search was developed with the help of a team of native Arabic-speaking employees from across the MENA region, including Saudi Arabia, Jordan, UAE, Lebanon, and Egypt, per ITP.
"We're witnessing a huge increase in smartphones, especially in the Middle East," Jarrar added.
"In the Gulf alone, we're seeing over 100% penetration. One of the reasons we're seeing this is because people want their lives on the move, they want their friends, they want their photos, and so on. Phones are getting smarter, and this is enabling this."
Google My Business
Google My Business is your first go-to tool for local SEO, for good reason! It is a Google product, so it's only natural to show on the top search engine page listing for location-based queries.
However, not every Google My Business page can make it to the top of the local search. The more accurate and current your business's information is, the better the chances of Google My Business page ranking.
Leveraging Google My Business ensures sustainable growth in the local SEO space and voice search.
Machine learning and natural language processing (NLP)
Machine Learning (ML) and Natural Language Processing (NLP) are two pivotal technologies that have become intrinsically ingrained in the algorithmic fabric of search engines. NLP pertains to a spin-off of artificial intelligence that works on machine learning algorithms to improve a computer program's ability to understand human spoken language.
ML and NLP technologies have revolutionized the way users interact with their smartphones and how they search the internet. Optimizing NLP for the Arabic language is a very complex undertaking due to a host of intricacies, including the right-to-left direction of the text, inflectional writing, presence of non-significant characters, and cursive script.
Sakhr is one of the few AI companies in MENA that has overcome these challenges in terms of processing the Arabic language for text and voice search optimization.
Virtual assistants and healthcare
When it comes to healthcare and well-being, users seem to rely on AI more than ever. Can we blame them? Knowing there's no room for errors or negligence, the UK patients, according to Forbes, prefer talking to AI than humans.
The convenient, discreet, and non-intrusive nature of AI-powered healthcare has won the hearts of many users.
Healthcare AI-startups in the UAE
The UAE's healthcare system is making an inevitable transition and is leading the way to be the region's hub for AI-enabled healthcare services.
Health at Hand
Health at Hand brings the future of healthcare into the present. The UAE-born mobile application offers the highest quality of medical advice via full access to video consultations with some of the region's top doctors.
Health at Hand allows users to access doctors from the comfort of their own home or workplace—with a maximum waiting time of two minutes, providing users with a fast, convenient medical consultation.
The application is one of the few online healthcare platforms in the UAE with a Dubai Health Authority license for telemedicine services.
The future of voice assistants & voice search in the Middle East
While Alexa can't speak Arabic, Siri can understand Modern Standard Arabic, and soon enough, Cortana—or maybe Fatima—can recognize all forms of Arabic speech, from the Arabian desert of the GCC to the north-western Atlantic coast of Morocco.
Final thoughts
To err is human. To AI, imperfection is a flawed human quality.
And humans are seeking an alternative replacement to our imperfect qualities, especially when it has to do with our health and well-being. The impact of AI on many verticals in the Middle East is hard to ignore—from healthcare, transportation, education, to customer service.
Embracing voice search for your MENA startup will help you future-proof your business and allow you to set yourself as a benchmark for modern-day technology.
Opinions expressed in this article are those of the authors and do not necessarily reflect the official policy of Modus Capital.
More Resources:
Scaling SEO for Middle East Startups
Simplifying SEO for MENA Market
Leveraging Growth Methods Unique to the MENA Region
Summary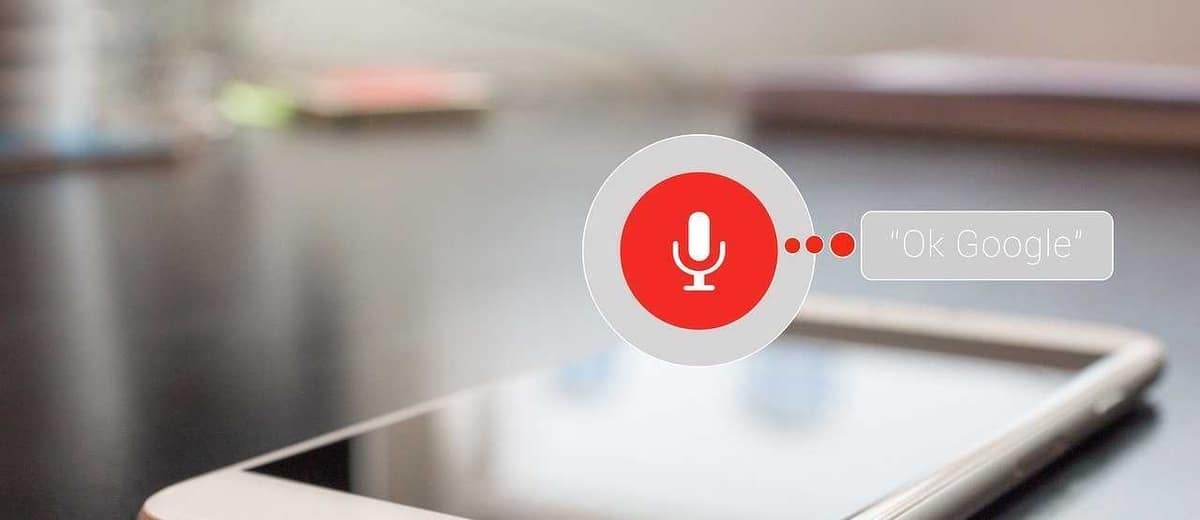 Article Name
Ok, Google: How to Get my MENA Startup Ready for Voice Search?
Description
In this article, we will discuss how your MENA startup can leverage voice search to scale your business and be the early adopter of virtual search optimization for the Middle East.
Author
Publisher Name
Publisher Logo