When planning a marketing strategy to raise funds for your MENA startup, Search Engine Optimization (SEO) may come last to mind.
SEO is traditionally overshadowed by the 'tried-and-tested' digital growth hacking strategies. But little do entrepreneurs know that SEO can be an effective marketing channel to reach investors in the MENA region and to build a robust brand reputation.
As a note, this post will discuss SEO at a high-level and is meant to provide examples and guidance. Not all items will apply directly to your business. With that in mind, let's discuss SEO strategies to build your brand, boost authority, and put your brand in front of the right VCs.
On-page optimization
In layman's terms, on-page optimization, or on-page SEO, refers to the practice of optimizing content for users and search engines, which includes title tags, internal links, and URL structure.
Creating valuable content that helps users should be your end goal while addressing the search queries your target audience uses to find startups in the Middle East.
Depending on the type of business, and your industry, keywords such as "Fin-tech startup in the Middle East" or "Tech startup in MENA" can be incorporated in your title tags, meta description, or tied into the landing page body content.
Many businesses miss the opportunity to optimize their content by the target market. While it's a best practice to include high-volume search queries, based on your keyword research, in the meta tags, your startup's geographic location is essential to be included in all of your on-page optimization strategy.
Nonetheless, there's more to on-page SEO than merely driving traffic to your website.
Pillar pages
A pillar page is a broad topic and features subtopics of cluster pages and a host of internal links. The pillar page's purpose is to encapsulate relevant subtopics in one place—and serves as an all-encompassing content library for a particular topic.
Portfolio
Show, don't tell! Every startup's website needs to showcase its portfolio companies via a tailored page to highlight the startup's previous and current clients. This allows VCs and investors to get to know the startup's areas of expertise and industry niche. A portfolio page is a testament to your firm's talent, innovation, and capabilities.
Venture capitalists in the Middle East want to ensure they can trust a startup before investing capital. As they research a potential partner, they look for trust signals and signs of credibility with a fine-tooth comb.
Demonstrating your expertise and authority will put you in front of the right VCs, and give you an edge in an increasingly competitive ecosystem. Building a portfolio and case studies page can showcase your success stories with current partner companies—and provide an endorsement trust badge VCs look for during their research and vetting stage.
Invest in us page

This page will answer one simple question, "why should a VC consider your startup for their venture fund?" Articulate your unique value proposition and what distinguishes your startup from others in the MENA ecosystem. Is it your team, operations, experience, know-how?
Content marketing
Content is king—and that holds true for any online marketing strategy. Content marketing for MENA startups is akin to branding. When developing a plan to raise your brand's awareness, you must conduct market research to identify possible pain-points, threats, and opportunities.
Creating quality content that touches upon your audience's pain points can garner a large loyal following and convert your content readers to brand evangelists. Content creation can take different shapes and forms depending on your brand goals, target audience, and industry niche.
Blog
Blog and authored articles are another great content marketing channel to exhibit expertise and knowledge. Before you start revving your blog content engine, you must develop a sound understanding of your target audience, add value to readers, and plan purpose-driven topics.
While ranking for your target keywords should be one of your content marketing goals, it should not be the only goal! Building quality content that identifies your audience's pain points, offers solutions and adds values—all while optimizing for your target keywords—should be your ultimate goal.
That's not all. It's essential to etch out a competitive edge for your blog content to stand out from the crowd and set yourself apart with unique data-driven, problem-solving, and purpose-oriented topics.
You shouldn't rely only on organic website traffic—leverage existing content platforms, such as LinkedIn Publisher and Medium, to maximize your reach via diverse marketing channels. Distributing content through personal social media channels, the company's social media accounts and email marketing outreach will drive more traffic beyond the traditional growth marketing strategies.
Evergreen content

Crafting content is not a fire-and-forget feat. It's a continuous endeavor to push long-form blog posts, case studies, podcast episodes and video interviews through evergreen content. Evergreen content leaves a permanent digital footprint that you can have for a lifetime when it remains indexed in Google.
Content marketing should be an indispensable strategy in your inbound marketing arsenal and an integral part of your online marketing mix to sustain consistent growth—online and offline.
Optimize the event's page
If you are one of MENA's aspiring entrepreneurs, chances are you organize industry-related events to expand your network, foster relationships with venture capitalists, and meet more contacts. An event landing page on your website can help you accomplish all that—and more. Creating—and, more importantly, optimizing—an event landing page can increase the visibility of the event and boost attendance.
Let's take a look at the essential elements of an event landing-page to maximize reach in search and get the right audience to register for your event.
Event meta tags

Optimizing any webpage starts with keyword research—and that's no different for an event landing page.
Every event requires a registration page, where users can sign up for the event. So optimizing content on the page for target key-phrases, "event name Registration," can go a long way in getting the intended audience to register for the event. The target keywords need to be included in page title, meta description, H1-H3 tag, on-page body content, and internal links.
All relevant details about the event—such as date, time, speakers & presenters, duration, and more—should be clearly communicated within the event page's body content to drive maximum attendance. The event details should be broken up in individual bulleted text to allow users to easily skim through the page to enhance readability and retention.
Post-event page

Once the event is over, it's best to build out another landing page to provide a brief summary of the takeaway learning points discussed in the event. The page can serve as an on-demand version of the event, where you can embed the video, along with a transcript, to ensure that the event page content is evergreen.
Video transcription

Event page video transcription can play a significant role in the process of video optimization. Transcripts are the video page copy, which becomes the indexable text to search engine bots, and can rank for more queries. That means if a key-phrase is mentioned in the video, it can get indexed and ranked in search. Video SEO is a vast branch of search engine optimization—it combines the rich medium of online video with on-page content to boost video discoverability and online engagement.
Needless to say, SEO is a long-term investment—even with timely content like a bootcamp or a webinar, you can repurpose it by putting out a post-event page to boost authority over time and build brand credibility.
Event speaker

The event page should feature a designated area within the page for keynote speakers. Displaying a headshot image and biographical information about the speaker is a surefire way to connect with your audience instantly. This also aims to position your event as an educational experience from an expert in the startup ecosystem and emphasize a positive learning framework.
The structured data markup is the icing on the cake! Using schema.org structured data to highlight specific details about your event will help search engines understand when the event shows up on a search page. Rich results can appear in the coveted "position 0," meaning any marked-up page can land above the traditional text results in search engines. Therefore, the event will be presented to the user in a visually appealing manner, making for a higher click-through rate, increased brand awareness, and ultimately more site traffic.
Registration form
Registrants have busy schedules and short attention spans—if you ask for too much data, such as an address, odds are users will abandon the page. Fields in the registration should be kept to a minimum of 2-3 fields.
Local SEO
Stand out in local search. Google My Business is the answer to any local-intent search query.
But how can GMB benefit your newborn MENA startup, you ask?
Google My Business is your virtual window to your business, acting as your online representation that affords a peek into your operations, services, and business events. GMB confers a myriad of benefits that can help your startup grow online—but for the purpose of this example, I will only note two key GMB features.
GMB about section

GMB about section offers an at-a-glance overview of the company's operation, industry, team, and portfolio companies. The description appears above the fold, meaning it becomes visible before a user scrolls down the page. Keep your about section brief and concise, yet descriptive enough to give a clear idea of the products and services you are offering.
GMB posts

Planning an event, bootcamp, or a webinar? GMB Posts feature enables you to promote your events, as you would through social media, which can appear in Google Search of your Google My Business listing (in the Knowledge Panel and on Google Maps), with a date and time, and a link to the registration page.
If someone is looking to join an event near them, your Google My Business event post will show up. The event post can get the word out there about an event to draw the attention of notable people within your industry to join.
Planning and hosting events will boost your authority and expertise within your respective industry—and Google My Business Posts allows you to achieve that by promoting your happenings in your business's locale.
Events can also include invite-only, virtual bootcamps that comprise a series of webinars, which allows them to speak directly to venture capitalists and entrepreneurs about their pain points, needs, and general thoughts. Google My Business is your free advertising space to promote your local startup in search and attract more attendees to your events.
Trust signals
People trust people. Word of mouth— particularly in the Middle East—can make or break a purchase decision. Many companies underestimate the value of users' reviews; they are incredibly important to increase the company's visibility, credibility, and overall brand reputation.
Brand authority boils down to one thing: trust. Demonstrating positive reviews on Google My Business reviews and putting up a reviews page on your website will allow users to make an educated decision about your product or service, and build trust.
PR and back-linking
We can't talk about an SEO strategy, and not mention link building. If on-page optimization is the cornerstone of any SEO strategy, back-linking (off-page optimization) is its backbone. Link building pertains to the practice of acquiring high-quality links from influential domain authority sites.
The process of link-building, in its essence, is building human relationships outside the realm of the web. These relationships can come in many forms: an endorsement, reference, citation, or a mere mention.
When a website backlinks to another site, it's essentially telling users and search engines that the website's owner vouches for the linked-to site—and so should the audience. Building strong relationships with contacts within your industry can earn you links to your website, and will help grow your business network.
Email outreach

There are times where you need to go out there and simply ask for a back-link. This is known as an email outreach. Reaching out to a website owner with an email, and asking for a back-link to a top-notch article can be a great start to a long-lasting relationship—and an earned link!
HARO
Aptly known as "Help a Reporter Out," HARO is a free platform that provides journalists with an extensive database of sources for news stories. It's safe to say that HARO is a goldmine of authority news sites.
HARO is a very simple concept. All you have to do is head to HARO's website, sign up as a source, and select the categories that fit your business type. The categories range from high tech, business finance, education, to entertainment, and media.
After you sign up and choose your business category, you will receive daily emails with queries from journalists. You can respond to the journalists' requests with a killer pitch. If they like your pitch, they can feature it in their article. Fingers crossed!
The back-lining process is a long game—you need to be patient and persistent to see results.
That's a wrap. SEO is a marathon, not a sprint—it takes time, but when it pays off, you will reap bountiful benefits.
Opinions expressed in this article are those of the authors and do not necessarily reflect the official policy of Modus Capital.
More Resources:
Leveraging Growth Methods Unique to the MENA Region
A Startup's Key to Success: The Process of Testing & Iterating
Summary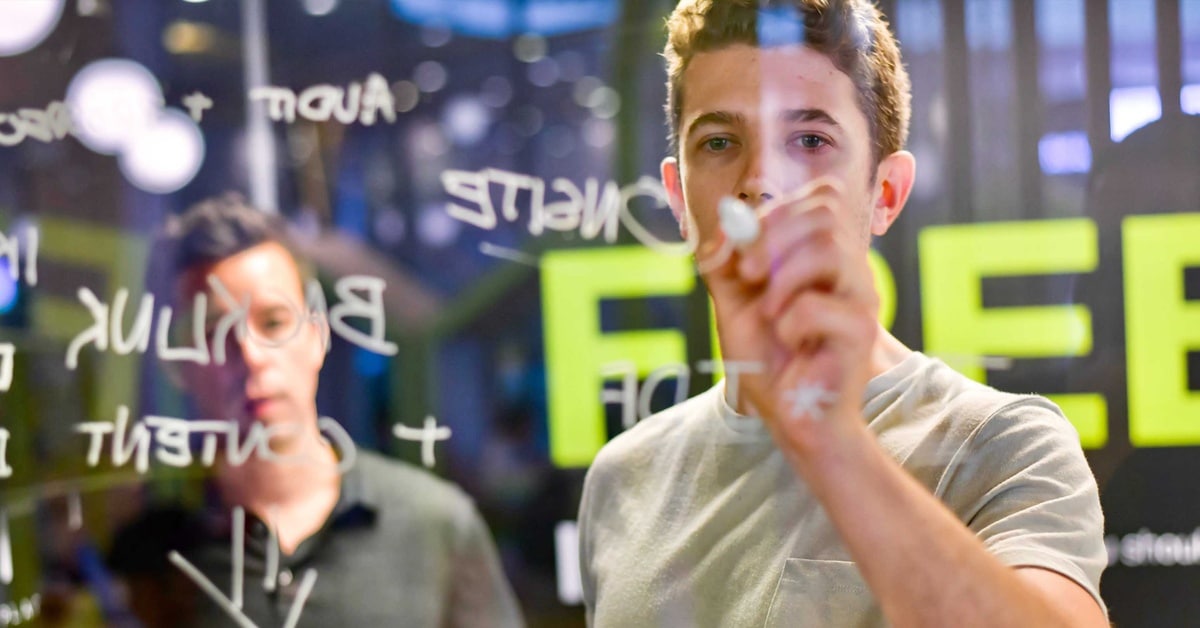 Article Name
Scaling SEO for Middle East Startups
Description
SEO is traditionally overshadowed by the "tired and tested" marketing strategies. However, scaling SEO for Middle East startups can help you reach the right VCs and boost brand reputation.
Author
Publisher Name
Publisher Logo