Ogram, the region's first digital on-demand staffing platform has announced a $3M Series A funding round, led by Modus Capital and Aditum Investment Management.
Dtec Ventures, the investment arm of Dubai Technology Entrepreneur Campus, the largest tech hub and coworking space in the MENA region, and DAAL VC, among other strategic investors, also participated in the round to support the company with scaling 'The New Workforce' across the globe.
Ogram is a digital staffing marketplace that enables businesses to book and manage staff on-demand. Its cutting-edge technology has made job matching 160 times faster and 50% more reliable; thus, delivering compliant, reliable, and quality staff on-demand.
In 2020, amidst the outbreak of the coronavirus pandemic, Ogram doubled its growth. In 2021, the company built on its earlier success and doubled once again. Persevering in their mission, Ogram is on track to tripling its business by the end of 2022.
As pioneers of 'The New Workforce', Ogram has been at the forefront of the global move towards flexible staffing and invested heavily in technology that allows businesses to hire at any time and workers from anywhere.
CEO & Co-Founder, Shafiq Khartabil commented, "We've only just started to scratch the surface of on-demand staffing – our end goal is to empower workers to take back control and to change the way companies hire. Being pioneers in a nascent economy has enabled us to capitalize on a golden opportunity and has truly cemented our commitment and belief that this is the future of work."
He added, "Our strategy is to dominate the MENA region and European markets that are counter-cyclical, highly dependent on part-time work, and want to adopt flexible working patterns."
The Ogram mission is to enhance the lives of all its workers, by providing them with the tools and autonomy to create their own flexible work schedules – something that is now in demand following the shifts in ways of working during the pandemic.
Ogram is progressively changing the way people and businesses work and hire, creating a new way of life.
Kareem Elsirafy, Managing Partner at Modus Capital said, "Ogram is working to tackle a problem that has been brought to the forefront of professional conversations over the past few years. The team has capitalized on a shift that was made during the pandemic, but has had long-term continuity as the workforce evolves its requirements, needs, and wants. We're thrilled to take part in this funding round and partner with the founders to support them in breaking down outdated processes and pioneering new ways of working."
Hans Christensen, Senior Director of Technology and Entrepreneurship at Dtec said, "Complementing the Dtec ecosystem, Dtec Ventures is committed to investing in promising early-stage tech companies that offer an innovative product or service. Ogram brings a unique solution, which tackles the increasing demand for a flexible global workforce that is available on-demand, as companies navigate new workplace trends. We are confident in their ambitious growth plans and their capability to execute accordingly."
Ogram's core values reflect its founders: positive, passionate, and determined – blending humility and compassion with scientific decision-making, which allows the startup to fulfill its vision of creating impactful projects that will make a positive change in people's lives.
The startup, in fact, attributes part of its success to its own passionate, ambitious team, and flexible remote working culture.
Ogram has managed to successfully leverage incredible talent from across the world and will continue to orchestrate further key hires worldwide.
The new funds will fuel marketplace growth for Ogram to expand into the Kingdom of Saudi Arabia and Europe, with sights firmly set on Greece as the European launchpad.
---
We're building new and exciting companies and are always looking for talented innovators to join the team.
Summary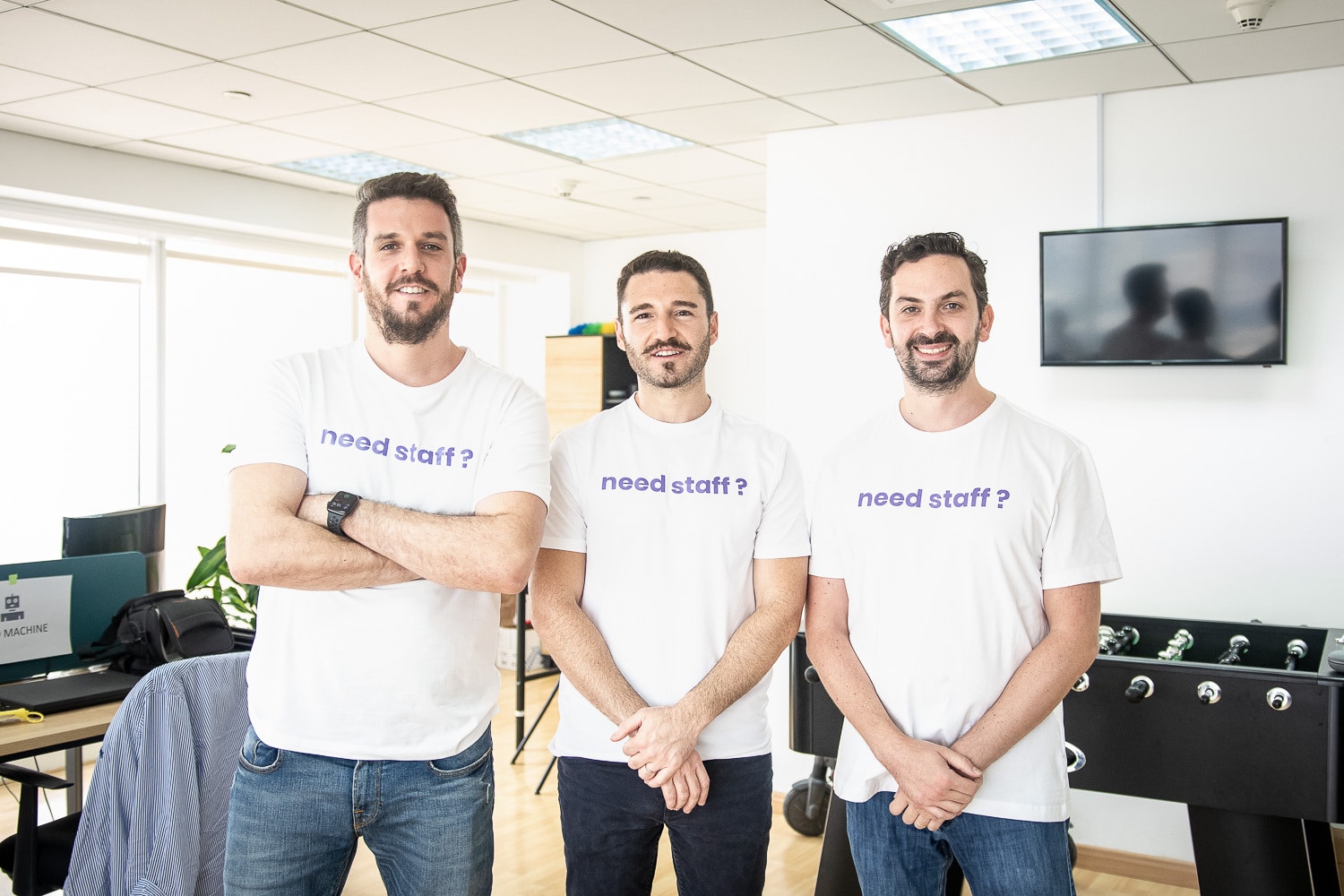 Article Name
Ogram Raises $3M in Series A Funding Round
Description
Ogram, the region's first digital on-demand staffing platform has announced a US$3M Series A funding round, led by Modus Capital and Aditum Investment Management.
Author
Publisher Name
Publisher Logo