People talk.
Online searchers type—or run a voice research.
Do you wonder what they type—or say—to find your business online?
Now that I piqued your curiosity, let's take a deep dive into how to conduct keyword research—unique for individual marketing channels—and leverage traditional market research for your SEO strategy.
Shall we?
In the online search space, every word a user types counts. User queries unlock a wealth of data that can be telling of their intents, perception, behavior, sentiment, and sometimes go so deep as to identify their funnel stage.
This data can become instrumental when devising your top-level SEO and content strategy, and help you make an informed decision about your regional market segmentation.
Do you have a way with keywords?
Types of keywords
There's more than one way to skin a cat! Keyword targeting comes in many shapes and sizes—and there's no one standard strategy for keyword targeting. There are numerous variables involved that determine your keyword-targeting strategy, depending on the industry, target audience, and geographic market.
Here are the top most common types of keywords
Branded keywords
Branded keywords are search queries that contain a brand's name or other industry-related terms. Branded keywords can include only the brand name, and an industry category, product type, or another search phrase.
Example: "Modus Capital VC, Modus Venture Capital"
Alas, incorporating branded keywords in web content is a missed opportunity for many content marketing strategists. They tend to focus all their efforts on capturing the users' keywords and industry-related terms, and they forget to set a precedent for their online brand equity—and associate it with their respective industry verbiage.
Actionable tip: Jump at every opportunity to remind your user of your brand name within your content narrative, without sounding too self-promotional. Mixing your high-volume keywords with your brand name will reinforce memory retention among your users and help them form a strong subliminal association of your brand with your industry.
Short tail keywords
Short-tail keywords (sometimes referred to as head keywords), are broad search queries—that are made up of one or two words—and usually have very high search volume. This type of keyword is often very competitive to rank for, due to the high search traffic volume.
Example: "Venture capital firms in Dubai"
Actionable tip: Head keywords are sometimes challenging to rank for, but when you rank for head terms, you win big! They play a vital role in maximizing organic traffic while staying competitive with other websites. As a best practice, use a mixture of head terms and long-tail terms to provide your keyword strategy with a sound balance that aligns with your long-term goals and short-term profit.
Long-tail keywords
Long-tail keywords are search terms that are usually longer and are more specific. Although long-tail keywords have less search volume, they are marked by a higher conversion rate.
Example: "How to raise funds for my new startup?"
Actionable tip: Less traffic volume means less competition and higher chances of ranking and converting visitors into customers.
Additionally, long-tail keywords are characterized by the searcher's serious intent for buying your product or service. Create content targeting long-tail keywords to aim for the low-hanging fruit and take advantage of the competition gap.
Seasonal keywords
Seasonal keywords refer to search queries that generate most of their traffic during a specific time of the year. Seasonal holidays—such as Valentine's Day, Christmas, Hanukkah, Ramazan, or Eid—can draw traffic via keywords querying searches related to the seasonal occasion.
Example: "Tickets for Innovation Arabia event"
Actionable tip: The choice to target seasonal keywords is purely a business decision. Seasonal keywords rise and fall throughout the year. Holidays and trending events dictate the ebb and flow of seasonal keywords. The decision to employ seasonal keywords in your content strategy is contingent on your niche, target market, and demographic audience.
Google Trends allows you to unveil event-related spikes in keyword search volume based on specific dates, time ranges, and geographic location.
Evergreen long-tail keywords
Evergreen keywords stand the test of time—unlike its timely counterparts. Evergreen keywords can remain valuable long after the content is published—and gets better with age. The longer it's published, the more traction it garners, and the higher the conversion rate.
Example: "How to prepare for a winning pitch deck?"
Actionable tip: Just like wine, evergreen content gets better with age. It should be an inevitable part of your SEO content strategy—for it can serve as a knowledge base of industry-related topics and establish you as an authority within your niche.
Geo-targeting keywords
Geo-targeted key-phrases are search terms that include a specific location. Searchers— who conduct geo-targeted keywords— use these terms to look up businesses or services near them, or an area they are interested in.
Example: "VC firms in Dubai"
Actionable tip: Mapping your content towards a specific region or country is an efficient tactic to target your business's intended audience. With the help of geo-targeting keywords, you will be able to expand your reach to your intended audience.
Latent Semantic Indexing keywords (LSI)
Talk around the topic—not about it. Latent Semantic Indexing (LSI) keywords are semantically relevant search terms that search engines use to deeply understand the web page's content. Creating content around a specific topic, while including all the synonymous keywords and search terms, is at the core of LSI keyword targeting.
If you are creating content around venture capital firms in the Middle East, for example, similar keywords and synonymous phrases like "incubators," "accelerators," or "venture funds" must spring to mind.
A good exercise is to run a word-association game and list all the words and phrases that spontaneously come to mind when the subject is mentioned. Autocomplete and related searches of the search engine results page will give you clues as to what keywords and phrases to include in your content.
LSI Graph tool is a god-send tool for semantic keyword research. The tool helps you gain access to contextual information and semantically related keywords for any given topic you normally wouldn't find with the traditional keyword research tools.
Intent-targeting keywords
All keywords conducted by users have intents or motives behind them. Planning your content with your users' intents and funnel stage in mind can confer a sense of direction and focus to your overall SEO content strategy.
For all intents and purposes, let's examine the basic types of intent-keyword targeting:
Informational—they are search queries performed to answer questions or learn about a particular topic, person, product, or service.
Navigational—searches conducted to find a specific website.
Transactional—they are search terms performed with the intent of buying something.
Not all types of keywords suit every marketing channel.
Social media keyword research
Facebook's audience profile data offer interest and demographic-based data to allow you to create a full picture of your user persona. Facebook collects massive data of users, including hobbies, behavioral patterns, and broader topical areas of interest.
Instagram is all about hashtags! The see-and-be-seen platform relies on hashtags for content discovery. Finding and sharing the most commonly used hashtags can boost relevance and resonance with the end-user.
A nicely-balanced amalgam of branded and industry-related hashtags can establish a connection between your brand and its niche in the user's mind.
YouTube keyword research
YouTube is the second largest search engine—second to Google, and—you guessed it—owned by Google. The video-sharing platform is constantly growing and evolving, with videos being displayed in generic search results. If video marketing is part of your high-level marketing strategy, then optimizing for YouTube with a comprehensive keyword plan can do justice to your KPIs.
YouTube third-party keyword research tools abound. They are designed specifically for YouTube.
Keywordtool and ahrefs are two of the most reliable keyword research tools for YouTube.
ASO keyword research
App store optimization is currently at the forefront of any app-building business. And keyword research is the most pivotal task in ASO—it is the first step in maximizing the app's visibility in Google Play & IOS app store search results and boosting conversion rate optimization.
The app name has the most impact in the search algorithm; hence its space should be used wisely. Aim for highly relevant keywords for the app name (30 characters). The app's subtitle is the second in importance for the app store search algorithm (30 characters).
The keyword field—which is invisible to users, but indexable—allows up to 100 characters of keywords. The keywords field can be a great opportunity to include a mixture of branded, head, and long-tail keywords to strike a balance of keyword targeting.
Keywordtool.io has a dedicated tab where you can find relevant keywords using Play Store Autocomplete functionality.
Keyword Performance Metrics
SEO is a cutthroat, competitive sphere—to put it mildly—that even the most seasoned digital marketers have to iterate and pivot their strategy to outdo competition within your vertical.
Luckily, SEO tools are chock-full of performance metrics and traffic reports to help you quickly adjust your SEO game plan, and build upon your keyword-mining efforts.
The industry is littered with hundreds of SEO tools. But you can't go wrong with Moz, Ahref, and SEMrush—they are the mainstays of search engine optimization and traffic performance metrics.
Keyword difficulty
Keyword difficulty is an SEO metric designed to gauge the difficulty of ranking for any given keyword. Assessing keyword difficulty can help you determine the level of competitiveness and whether these keywords are worth including in your content.
Keyword density
Keyword density refers to the number of times you have mentioned a particular keyword within your content. If you have a 100-word content piece and you have mentioned a focus keyword five times, your keyword density is 5%. Use keywords like salt and pepper—overstuffing your content piece with the same keywords can ruffle Google's feathers and create an unpleasant reading experience for the user.
What's the right keyword density? There's no hard and fast rule when it comes to keyword density. As with any trade, you develop a sense of understanding of the fine line between keyword stuffing and the right keyword density over time.
Stick to 1-2% of keyword density when you're writing a 100-word page, and supplement the content with keyword synonyms and related terms to boost the Latent Semantic Index (LSI) score.
Moz SEO tool is the first to introduce this metric to the search ecosystem.
Search volume
Keyword search volume, as the term implies, is the number of searches used to query a certain topic. The metric is usually used with a specific timeframe in mind to allow SEOs to monitor how certain keywords perform over time. SEMrush offers search volume metrics for keyword databases using national and regional level data.
Click-through rate (CTR)
Click-through rate (CTR) is the go-to metric for all marketers. It's the average number of clicks received divided by the number of times your page's impression. If your page had five clicks and 100 impressions, your page's CTR would be 5%. Simple math. A high CTR can positively impact a page's position within SERPs.
CTR metric is part of the performance report available via Google Search Console—one of Google's free to use SEO tools.
Average position
The average position pertains to the raking of a webpage on search. CTR and average position share a causation relationship—the better the CRT, the higher a page's average position. Google Search Console has got us covered with its average position metric that can be viewed under the performance report tab—offering the average ranking position of individual pages. The average position metric can be filtered by the query, country, device, and date.
In closing
It's so easy to get lost in the weeds of "The Ultimate SEO Tools" and go down the vanity metrics' rabbit hole. Now that you are familiar with types of keywords, you can find the best keyword strategy to help you connect with your target audience, increase search traffic, and boost conversions.
Opinions expressed in this article are those of the authors and do not necessarily reflect the official policy of Modus Capital.
More Resources
Leveraging Growth Methods Unique to the MENA Region
Summary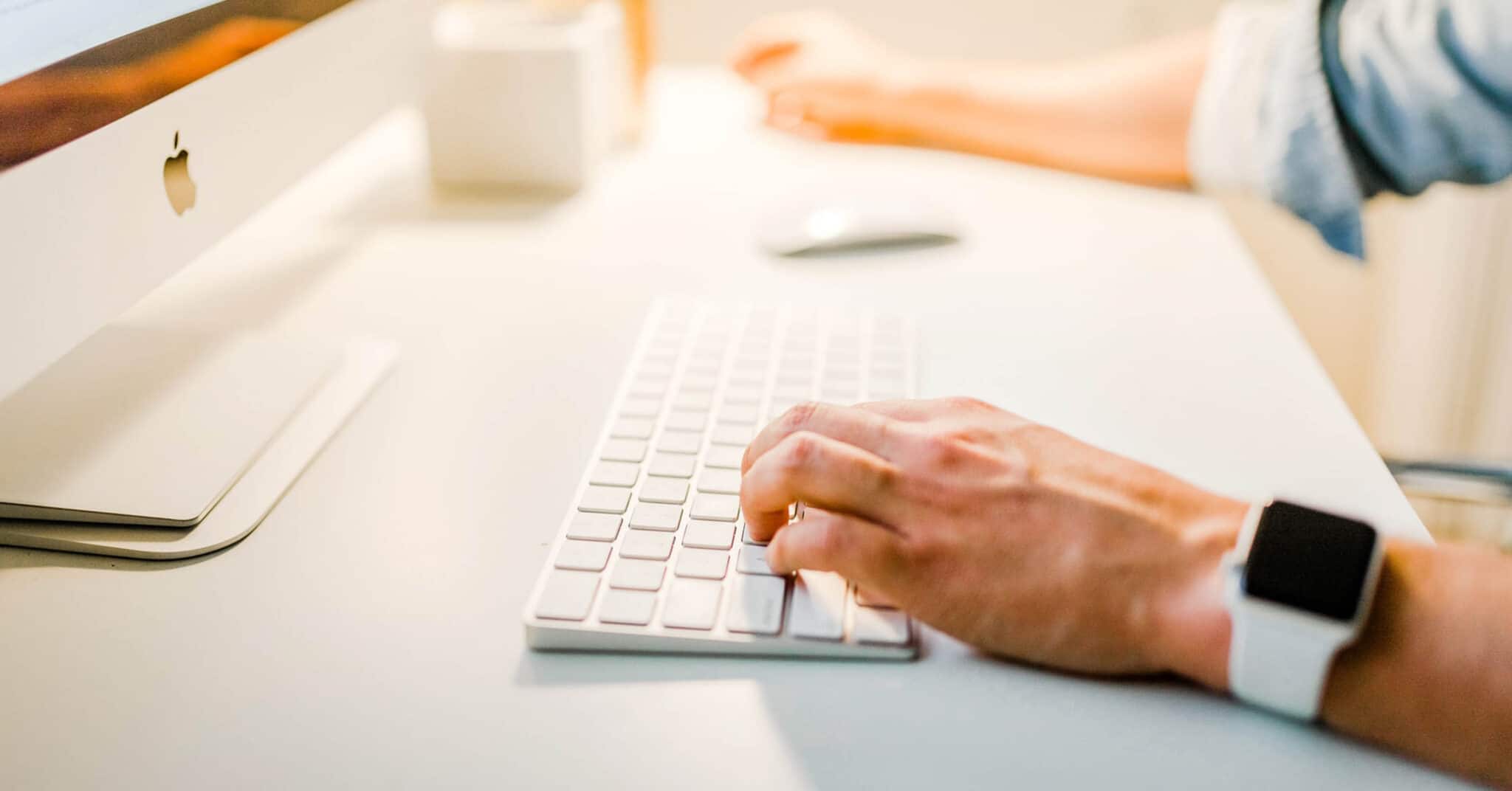 Article Name
Keyword Research for a Winning SEO Strategy
Author
Publisher Name
Publisher Logo